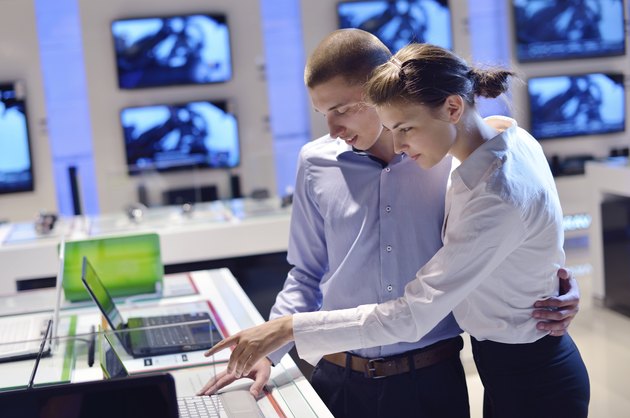 The Toshiba Value Added Package (TVAP) is a suite of utilities which add additional features and functions to Toshiba laptops. The TVAP comes installed on new Toshiba laptops, however you can also download it from the Toshiba website. The package includes drivers, utilities, diagnostic features and a hotkey flashcard program for those who use the programmed Function keys as hotkey shortcuts.
Installing TVAP
Although the TVAP comes already installed on Toshiba computers, if you upgrade your operating system you need to upgrade the TVAP as well. To verify an updated version is available for your specific model, go to the Toshiba support website (see Resources) and look for your model in the Downloads section. After downloading the TVAP, double-click the file to unzip it in Windows 8 or 8.1 and follow the onscreen instructions to install it.
TVAP Diagnostics, Drivers and Utilities
The TVAP includes the Toshiba Common Driver, which provides users with links to Toshiba-specific program components that access BIOS functions and software drivers. The Toshiba eco Utility software is used for extended power control, reducing consumption when the laptop is powered by its battery. The Toshiba Password Utility restricts access to the computer by unauthorized users. The Toshiba PC Diagnostic Tool is used for diagnosing issues related to the computer's operating system. The Toshiba HWSetup gives users the ability to customize hardware settings based on which peripherals they use and how they work with their computers.
TVAP Hotkey Flash Cards
Another feature found in the TVAP is the Toshiba Flash Cards utility. This adds extra hotkey functions to the laptop, which are accessible with the Function, or Fn, keys. The flash cards quickly display the available hotkeys programmed into the laptop so users don't have to use a trial-and-error method trying to remember which hotkey combination does what.