Sometimes, for whatever reason, the volume icon in your computer's task bar goes missing. If you've ever gone to adjust your computer's volume and noticed it missing, you know how frustrating this problem can be. The fix is different, depending on which version of Windows you are using. That said, in all instances the fix is pretty easy.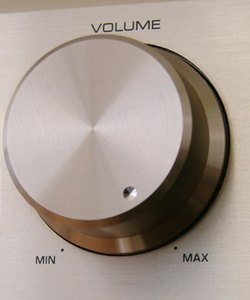 Task Bar
The task bar is a part of Window's operating systems and it is the bar typically located at the bottom of your screen. On the right side of the task bar is a group of icons, one of which should be your system's volume icon. This should be located right next to your computer's date and time, it will be a small icon shaped like a speaker. Sometimes, simply restarting your computer is enough to fix the problem.
Windows XP
To fix the problem using Windows XP operating system, first open the start menu. From here, open your control panel and locate "Sounds and Audio Devices". After clicking it, a new window will pop up. It should be on the "Volume" tab by default but, if not, locate and open said tab. You should see a check box in the middle of the window that says "Place volume icon in the taskbar". Make sure it is checked before clicking "Apply" and "OK".
Windows Vista
The Windows Vista fix is even easier than the fix for XP, as there are even less steps involved. To start, simply right click anywhere on your task bar. In the menu that appears, click "Properties". When a new window appears you should navigate to the "Notification Area" tab. Here you'll see check boxes for a few system icons, including volume. Make sure the box is checked before hitting "Apply" and "OK" to exit the window.
Windows 7
While the fixes in XP and Vista are easy, Windows 7's fix is easier, still. Simply right click on your task bar's clock and select "Properties" from the menu that appears. In the new window you should see a list of system icons, each with a drop box next to them to turn them on or off. Locate the one for the volume icon and make sure it is in the "On" position before clicking "OK".
Sound Driver Issue
According to Online-Tech-Tips.com, if none of the previous fixes helped you may need to reinstall or update the driver for your sound card. To do this, they suggest visiting your computer manufacturer's website. Most computer manufacturer's have a special section on their websites for downloading drivers. If not, you can also check your actual sound card manufacturer's website. As this is the most difficult solution offered, try the previous steps before trying this one.