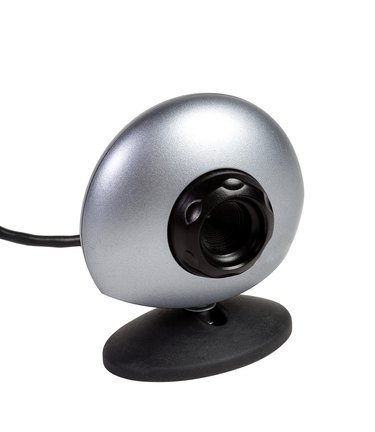 With Skype you can make video calls from your computer to another person also using Skype. If you notice a poor quality or blurry video feed when communicating on Skype, you can do a few things to check to make sure you are getting the best quality video possible. Skype video quality is directly limited by your Internet speed and webcam quality.
Webcam Drivers
Old or outdated webcam drivers can cause the webcam to perform at a less than desirable quality. A driver is a computer program that allows the operating system and connected hardware to communicate. If your webcam appears blurry when using it with Skype, you should download and install the most up-to-date drivers for your webcam. You can often download updated driver software from the webcam manufacturer's website.
Webcam Quality
The video quality of your webcam on Skype is limited by the video capture resolution and frame rate of the installed webcam. The video capture resolution determines the number of pixels that the camera records. More pixels allows for higher quality video capture. For example, 800 by 600 quality allows for 480,000 total pixels while 1280 by 720 allows for 921,600 total pixels -- almost double the image quality. In addition, a higher frame rate creates a smoother video. Frame rate is measured in frames per second. For the clearest video feed, use a webcam with high definition capability, which is a camera with at least 1280 by 720 resolution and a minimum of 30 frames per second.
Video Settings
Changing your video settings can improve the quality of your video feed in Skype. Access the Skype video options by clicking on "Tools" in the file menu and selecting "Options." Click the "Video Settings" option on the left side of the window and click "Webcam settings" to adjust settings such as the brightness, contrast, hue, saturation, sharpness, gamma, white balance, backlight composition and gain of the webcam feed.
Internet Speed
Minimum video calling requirements for Skype are 128kbps download/upload speeds. Although you may meet the minimum requirements, only meeting the minimum requirements can produce a low quality and blurry video feed. For standard definition video calling, Skype recommends 300kbps download/upload speeds. For high-definition video calling, Skype requires 1.2Mbps download/upload speeds but recommends 1.5Mbps download/upload speeds.