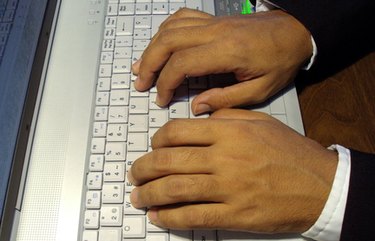 The Windows Media Player digital media player and music library application comes installed on all Windows-based operating systems. It is normally the default player for all supported media files but sometimes needs to be upgraded or reinstalled in order to function properly. There are a number of steps a user can take to troubleshoot Windows Media Player when it fails to play music, distorts audio or fails to recognize a file extension.
Step 1
Visit the Microsoft website to make sure your computer has the most up-to-date version of Windows Media Player for the operating system.
Step 2
Download or reinstall the version of Windows Media Player recommended by Microsoft. For Windows 7, the default player is Windows Media 12. For most older systems, including XP, Windows Media 11 will be the default player depending on the service pack.
Step 3
Restart the computer and log on as the administrator for all system updates to take effect.
Step 4
Set Windows Media Player as the default digital media player. To do this, open the Control Panel, click "Add or Remove Programs" and in the sidebar choose "Set Program Access and Defaults." Make sure "Custom" is selected in the configuration box, and click the drop-down arrow to choose the default player.
Step 5
Test an audio file by playing it with Windows Media Player. Commonly supported audio formats include .wmv, .mp3, .mp2, .mpa, .mid and .midi.
Step 6
Consult the Windows Media FAQ for codecs--software used to compress or decompress digital media--if any files will not play.
Things You'll Need
Computer with Internet access

Windows Media Player

Digital music files
Tip
As long as Windows Media Player is set as the default player, it will open all digital media files that are in the Player Library, stored on the computer or in a network folder or on a website.
Microsoft Windows Media Player 9 was the last version developed for Mac OS X. Mac users are advised to use Flip4Mac WMV (Microsoft Windows Media Components for QuickTime) to play WMA files.
Warning
You should only download Windows Media Player updates from Microsoft. Versions downloaded from other websites may contain viruses, trojans or harmful spyware that could infect and damage the computer.