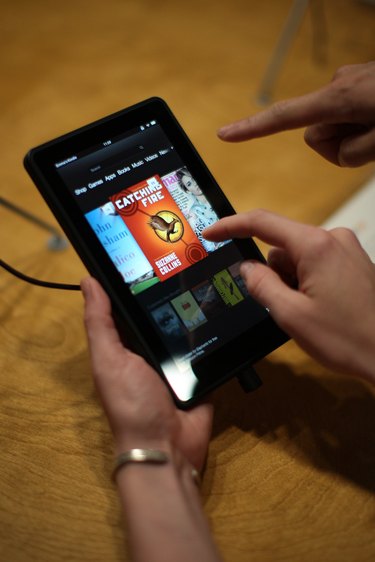 When you travel for business, your Kindle Fire doesn't automatically update the clock if you enter a different time zone. If your Kindle displays the wrong time, you might miss an important meeting or arrive late for an appointment. To avoid this, you can adjust the clock by selecting the correct time zone for your location. This is the only way to change the time; you cannot manually set the clock.
Step 1
Go to the Kindle Fire's home screen. Tap the top of the screen, and then slide your finger down to open the menu.
Step 2
Tap "More," and then tap "Device."
Step 3
Tap "Date & Time" on the Device screen.
Step 4
Tap "Select Time Zone," and then choose your time zone. The Kindle Fire will update the clock for your location.