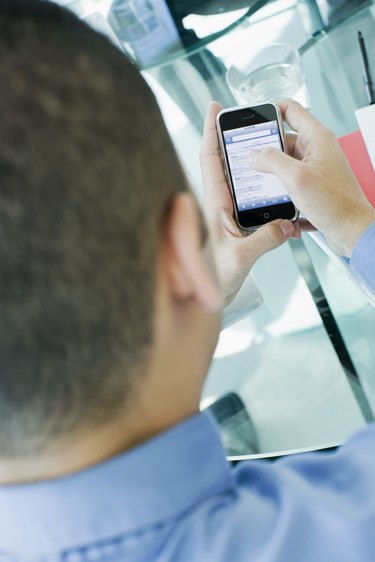 As a business user, you may need to replace your Apple iPhone frequently. However, your previous phone probably contains important voice mail messages that you want to keep. You can use the Apple iCloud service to back up your visual voice mail from one iPhone and restore the messages onto a new phone. This can be useful if your company upgrades to new phones or if your old iPhone stops working properly.
Back Up the Old iPhone Voice Mail
Step 1
Turn on the iPhone that contains the voice mail messages you want to transfer, and tap the "Settings" icon.
Step 2
Select "iCloud" and then "Backup and Storage." Locate the iCloud Backup section.
Step 3
Toggle the "iCloud Backup" option to "On." The option turns blue. Tap the "Back Up Now" button to perform a backup of the current iPhone, including your voice mail.
Restore Voice Mail Onto the New iPhone
Step 1
Turn on your new iPhone. The Setup Assistant appears the first time you use the device. Select "Restore From iCloud Backup."
Step 2
Enter the iCloud account name and password associated with your old iPhone. Select the most recent backup from the list.
Step 3
Wait for the iPhone to restore your content from iCloud. Tap "Settings," "iCloud" and "Storage and Backup" to check the status of the restoration.
Step 4
Launch the Voice Mail application after the iCloud restoration is complete. Your visual voice mail files from the old iPhone appear on the app.