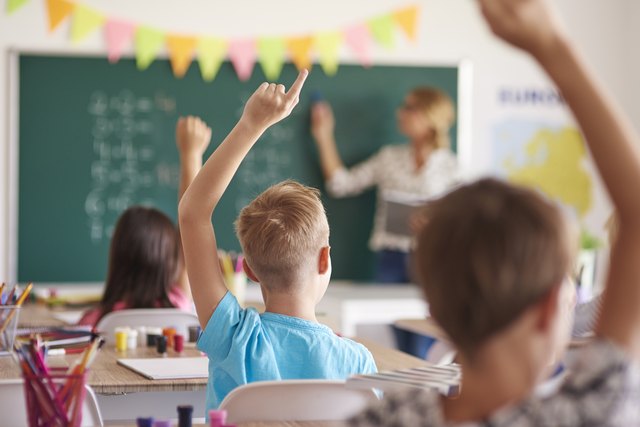 credit: gpointstudio/iStock/GettyImages
There's always a reason to buy your kids' teacher a gift. Whether it's for a birthday, a holiday or you just simply want to show your appreciation, teachers always appreciate the thought and gesture.
But what do you get for the people who have dedicated their lives to enriching the lives of your kids and countless other kids? That's the hard part. A gift card might be your best bet, but you also have some other options. Here's a list of some really cool gifts that many teachers would love to have in their classrooms. And chances are, they'll be really appreciative of the thoughtfulness.
Microscope Camera
For the science teachers, this cool AmScope Microscope Camera hooks up to a laptop to show whatever specimen is on display to an entire classroom of kids.
Get it on Amazon for $40.
IntelliScanner
A super quick and efficient way to organize and share books, movies and media in the classroom. Simply scan the barcode and IntelliScanner fills in the details.
Available on the IntelliScanner website starting at $79.
iPhone/iPad Pojector
The days of seeing a teacher roll in a massive projector on a cart are gone — or at least they can be. The Uhappy Mini LED projector will make the life of any teacher who uses projectors much easier.
Buy it on Amazon for $83.
3D Printer
The MOD-t 3D Printer from New Matter can open up exploration of objects not readily available in the classroom, as well as teach kids about design and production.
Get a refurbished printer on the New Matter's website for $99.
Tablet Storage and Charging Base
This is a great gift for any classroom fortunate enough to have tablets for the students. The storage box from Really Good Stuff can store and charge up to six tablets at a time so the teacher doesn't have to deal with finding plugs for each tablet.
Purchase at Really Good Stuff for $160.
High Speed Label Printer
Teachers love labels, because with so many students, labels keep things extra organized. The High Speed Label Printer from Brother is wireless and can print up to 93 labels per minute.
Get a refurbished one on Amazon for $85.