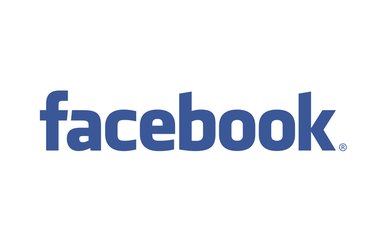 Facebook's investigation into data collection abusers is well underway, and out of the thousands of apps that have been investigated, around 200 shady ones have been suspended.
In a blog post, Facebook shared an update on the audit that Mark Zuckerberg promised back in March after the Cambridge Analytica scandal. The social media platform is investigating all the apps that had access to large amounts of data before the policies were changed in 2014. If concerns arise over an individual app, it'll be audited. And if any app refuses or fails an audit, the app will be suspended from Facebook.
Here's how it works:
"First, a comprehensive review to identify every app that had access to this amount of Facebook data," the blog post reads. "And second, where we have concerns, we will conduct interviews, make requests for information (RFI) — which ask a series of detailed questions about the app and the data it has access to — and perform audits that may include on-site inspections."
Facebook hasn't revealed the names of the 200 suspended apps, but here's how to check if you used any of them:
Make sure you're logged in to Facebook, and go to this website. A list of any apps you've used that are currently under investigation or that have been removed will appear. Even if you've never logged in to a particular app, but a friend did, your data still could have been compromised—like the Cambridge Analytica situation.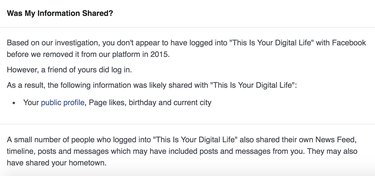 Since Facebook's investigation is ongoing, you may want to check back every now and then to see if any apps have been added.