Over the course of your relationship with your iPhone, you've probably downloaded your fair share of apps. Most of the apps you currently have on your phone are likely not the ones you started out with.
Wouldn't it be fun to look back at the very first apps you ever downloaded? Well, you can, and it's simple. Just be prepared to feel a little nostalgic while simultaneously totally judging your younger self.
Open the App Store, and click on your account settings in the top right corner. Tap Purchased, and a list of every app you've ever downloaded will appear. Scroll all the way down to the bottom to see the oldest ones.
Embarrassingly, here's mine: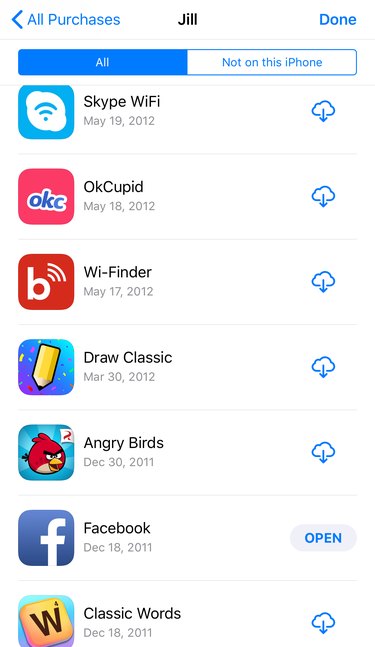 There's a section for all the apps and one for apps not on your currently iPhone. Apps that haven't been updated for newer iPhones show up in grey, and apps that have been removed from the App Store won't show up at all. But you'll still briefly be transported back to a time when Words with Friends and Angry Birds were life.