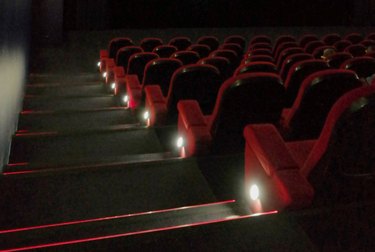 Good news and bad news for MoviePass subscribers. The good news is that based on consumer feedback, the company has decided to keep the monthly subscription fee at $9.95 instead of raising the rate to $14.95 as it planned to. The bad news is you'll only be able to go to three movies a month using the pass.
The majority of MoviePass subscribers attend three movies or fewer each month, according to the company, but there are those who misuse the pass and go to far too many movies or scalp their tickets. (Even though the description for the MoviePass Plus subscription says "Enjoy a new movie every day.")
So, to ensure a small number of subscribers don't ruin it for everyone, beginning August 15th, MoviePass subscribers can attend up to three movies a month for $9.95, and receive a $5.00 discount for any additional movie tickets.
"As is true with any new company, we've evolved to accommodate what has become an unprecedented phenomenon," said CEO Mitch Lowe in a press release. "We are now creating a framework to provide the vast majority of subscribers with what they want most – low cost, value, variety, and broad availability – and to bring some moderation to the small number of subscribers who imposed undue cost on the system by viewing a disproportionately large number of movies. We believe this new plan is a way for us to move forward with stability and continue to revitalize an entrenched industry and return moviegoing to everyone's financial reach."
Monthly subscribers will be given the opportunity to subscribe to the new plan when their current plan comes up for renewal, and the plan won't affect annual subscribers until their renewal dates.