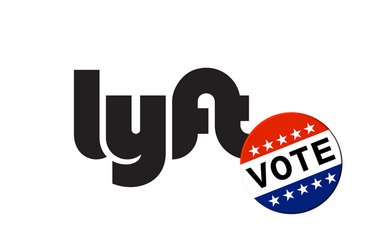 In an effort to encourage people to vote, Lyft announced it will be offering 50 percent discounts to people who need rides to the voting booths on Election Day, November 6th. The ride service company will provide completely free rides to those living in underserved areas that don't have easy access to transportation.
According to Lyft, over 15 million people who were registered to vote in the 2016 election didn't make it to the polls because of transportation issues. The company wants to give everyone the opportunity to get out and vote if they choose to.
The free rides will be offered in partnership with nonpartisan, non profit organizations, including Voto Latino, local Urban League affiliates, and the National Federation of the Blind.
Unfortunately, the discounted and free rides are only good for the trip to the polls, not for a return ride. Lyft explained the reasoning in a statement to The Drive. "The discount is applied to transportation to the polls only. Voting is every citizen's right, which means there are a number of regulations in place to protect against voter fraud or buying someone's vote. There are strict rules against gifts or incentives, and providing free or discounted transportation back from the polls falls into that category."
Since getting to the polls is only one part of the equation, Lyft is also helping making registering to vote a little easier by partnering with When We all Vote and National Voter Registration Day. Lyft will send out reminders of voter registration deadlines via push notifications and social media.