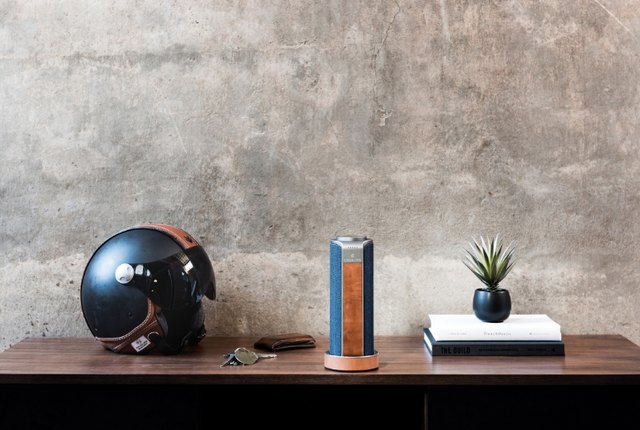 All Bluetooth speakers are not created equal. Cavalier's new Bluetooth speaker is finely crafted piece of smart technology that you'll want to actually display in your home.
The Maverick portable Bluetooth and WiFi speaker system has built-in Alexa Voice Control and the option for streaming with voice control for TuneIn, Spotify, iHeartRadio, Amazon Music, Amazon Music Unlimited, Pandora, SiriusXM, and Audible.
A 20W stereo speaker system with two active drivers paired with two passive radiators, the high quality sound fills a room. Its built-in leather charging base allows you to take the speaker with you wherever you go, and included is a custom USB-C charging cable and canvas carrying case.
The speaker was crafted using premium hand-picked materials that make the device unique. Plus, it's pretty. Like, really pretty.
It comes in two colors: black and indigo.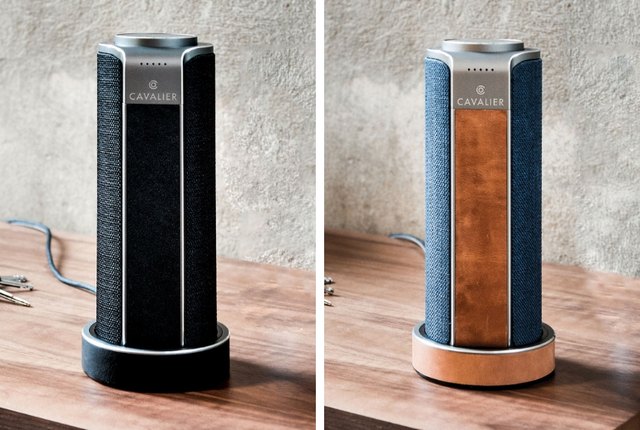 The Maverick is available here for $269.99.