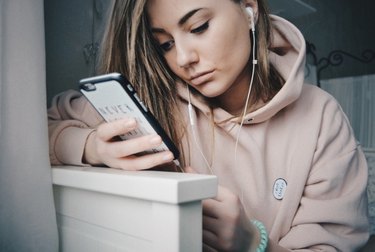 Social media can be a scary place for kids (and adults) when it comes to bullying. Instagram is taking a step in the right direction with a new AI feature that will help combat bullying.
Last year, Instagram launched an AI filter that identifies offensive language within comments. The latest feature will do the same thing for photos to "proactively detect bullying." When machine learning technology finds bullying in any photo or the caption, the image in question will be sent to the Community Operations team to review.
"This change will help us identify and remove significantly more bullying — and it's a crucial next step since many people who experience or observe bullying don't report it," according to a press release. "It will also help us protect our youngest community members since teens experience higher rates of bullying online than others."
The new feature will roll out to users in the coming weeks in honor of National Bullying Prevention Month in the U.S. and anti-bullying efforts around the world.