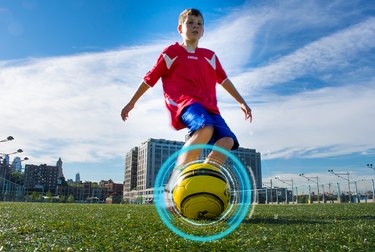 Becoming the next David Beckham or Abby Wambach doesn't happen without practice—lots and lots of practice. And then more practice.
Dribble Up's Smart Soccer Ball is a great way for your kids to independently get in tons of practice at home, while actually improving their skills. The Smart Ball was designed to help kids take their soccer game to the next level over the course of over 75 interactive workouts and 30-day programs. It's like having a virtual coach right at their fingertips (or toe tips)—one that gives feedback and encourages kids to work harder.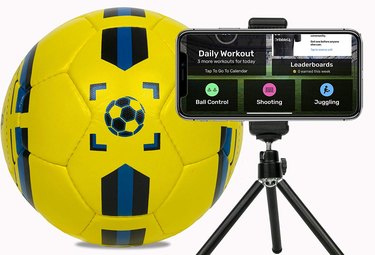 Workouts and drills include controlling the ball by keeping it between two virtual cones, using a shot tracker to hit the corner of the net every time, and a juggle counter. Kids can even compete against each other using the leaderboard.
A weekly progress report can be emailed to coaches and parents to everyone can stay involved in the player's developments.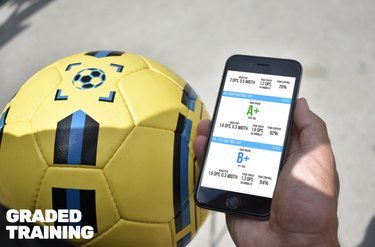 The ball comes in two sizes: size four for ages 12 and younger and size five for ages 13 and up. Buy it here starting at $90.