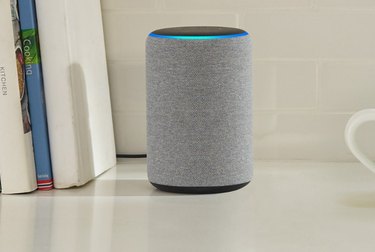 Amazon Echo smart speakers are finally going to support Apple Music. Starting December 17th, Apple Music users will be able to connect their account to their Echo devices, and then ask Alexa to play any of the 50 million songs sorted by artist, song, album, or by any of the playlists put together by Apple Music's editors from around the world.
"Music is one of the most popular features on Alexa—since we launched Alexa four years ago, customers are listening to more music in their homes than ever before," said senior VP of Amazon devices, Dave Limp, in a blog post . "We are committed to offering great music providers to our customers and since launching the Music Skill API to developers just last month, we've expanded the music selection on Alexa to include even more top tier services. We're thrilled to bring Apple Music – one of the most popular music services in the US – to Echo customers this holiday."
To start using Apple Music with Alexa, you'll need to enable the Apple Music skill in the Alexa app and link the two accounts. Apple Music will be joining the likes of other music services like Spotify, Pandora, iHeartRadio, and TuneIn to bring you all the music you could possibly want.