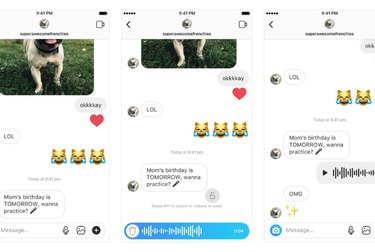 Instagram has added a feature that allows you to send voice messages within Direct Messages. It isn't necessarily a life-changing addition, considering Facebook has had the feature since 2013, and you can send the same type of voice message in a regular text. But it's just one more way to communicate faster, and perhaps more efficiently—especially for users with disabilities that limit typing abilities.
The walkie-talkie style messaging feature lets you record a message by holding down the microphone button and saying what on your mind. Recipients can be anyone you follow who accepts direct messages or a group.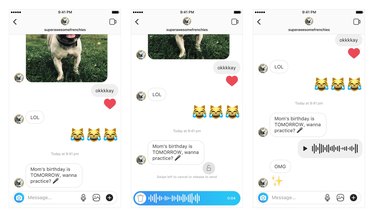 Friendly warning: If you aren't happy with the message you've recorded, don't let go of the microphone button! The message will automatically send. But you do have the option to unsend, so at least there's that. To delete what you've recorded, while holding the mic button, slide your finger over to the trashcan, and the message will disappear when you let go.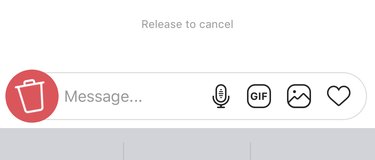 The new feature should now be available for all Android and iOS users.