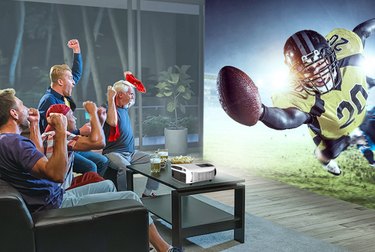 Going to the movies is great. There's popcorn, candy, and a huge screen. But sometimes you just want to stay home and still feel like you're in a movie theater. And considering movie theaters are still closed, watching movies at home is really the only option. Vankyo's Leisure Projector is the perfect home theater system, and you can set it up practically anywhere (as long as there's an outlet in close range).
Use the projector inside your home or in your backyard to watch movies, TV shows, sports games, listen to music, display photos and stream videos, play HD video games, or to just browse around the internet on a really big screen. It's capable of projecting onto a screen between 44 and 200 inches, and the brightness level is at 3600 lumen.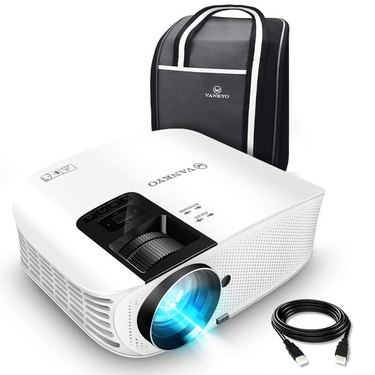 Although the projector comes equipped with dual stereo speakers, you might want to consider purchasing a sound bar to go along with the setup, as the built-in speakers are decent, but not theater-quality.
Inside the box you'll find an HDMI cable, which you can hook up to certain laptops or DVD players, but if you want to use your smartphone, you'll need to purchase the cable separately. You'll also find a carrying bag for the projector, which definitely makes its portability super easy.
Purchase the Leisure Projector for $200. Add Vankyo's 120-inch portable indoor and outdoor projector screen for $33 to make viewing a lot clearer than using a wall. And check out the company's tripod projector stand so you won't have to drag a table over every time you want to watch a movie.