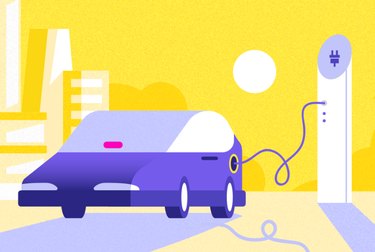 You'll soon be able to choose an electric vehicle when requesting a Lyft ride. The ride-hailing app has added a "Green Mode" feature, encouraging emission-free rides.
The new setting allows passengers to easily request an electric or hybrid vehicle, which is part of the company's larger effort to provide eco-friendly transportation options across the platform.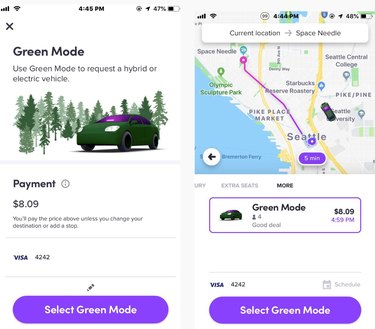 Last year, Lyft committed to becoming carbon neutral. Now it's helping drivers switch over to cleaner vehicle options by launching EVs, an expansion of Express Drive, a rental program that allows drivers to rent vehicles with unlimited mileage, standard maintenance, and insurance coverage.
For now, requesting zero-emission or hybrid vehicles in "Green Mode" can only happen in Seattle, with the feature rolling out to other cities soon.