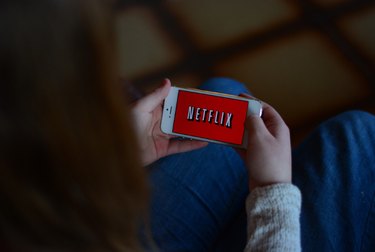 Hate to be the bearer of bad news, but Netflix has put a stop AirPlay capabilities. If you've been beaming Netflix to your Apple TV, you'll need to find another way to watch your favorite shows.
The streaming company didn't make it a big thing—it just quietly announced the change on its service support page.
"AirPlay is no longer supported for use with Netflix due to technical limitations," the announcement reads.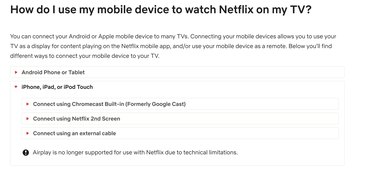 In a statement via The Verge, Netflix explained the reason for pulling the plug on the wireless streaming feature, insisting it wasn't a move based on competition—aka Apple's launch of its own streaming platform.
"We want to make sure our members have a great Netflix experience on any device they use," the statement read. "With AirPlay support rolling out to third-party devices, there isn't a way for us to distinguish between devices (what is an Apple TV vs. what isn't) or certify these experiences. Therefore, we have decided to discontinue Netflix AirPlay support to ensure our standard of quality for viewing is being met. Members can continue to access Netflix on the built-in app across Apple TV and other devices."