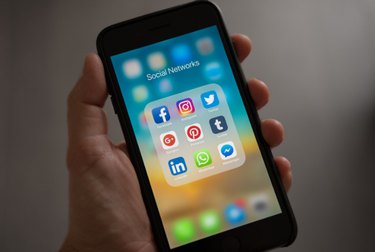 Your social media pages have built-in privacy settings, but they can be hard to navigate. Jumbo is an app that manages your privacy on four platforms: Facebook, Twitter, Google search, and Amazon Alexa.
Facebook
Jumbo offers weak, medium, and strong privacy settings for the Facebook app. You choose the setting you prefer, and the app will change all of Facebook's privacy settings to reflect your choice. The weak option allows anyone to view your profile, the medium option makes your profile visible to only friends, and strong keeps your profile visible only to you.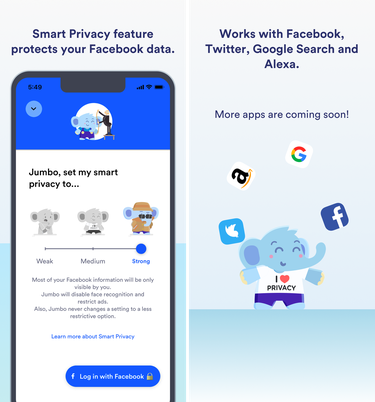 Twitter
The app will delete your tweets in the time frame you choose. You can have your tweets deleted after one day, one week, one month, or every three months. You just need to connect your Twitter account to Jumbo, but your password is stored to the iOS keychain, not to the app itself.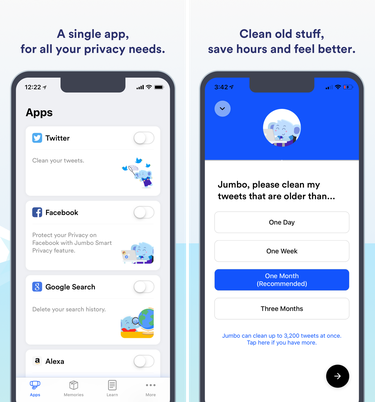 Google search and Amazon Alexa
The same type of cleaning service is offered for Google search, where you can choose to have your searches deleted after a specified amount of time. The app also can delete the voice recordings that Amazon stores from your Alexa usage.
Download Jumbo free for iOS.