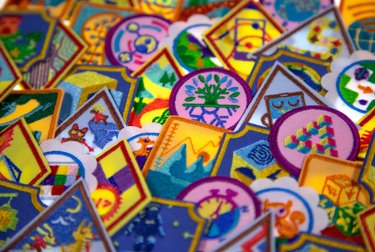 Girl Scouts of the USA released 42 new badges, and they're all about helping girls develop the confidence and leadership skills needed to change the world.
The new badges include topics like coding, space science, cybersecurity, and high adventure in the outdoors. The girls get to choose the areas they are most passionate about and work towards developing lifelong skills they'll use to thrive in today's world.
From learning how coding skills can be used to make a positive difference in the world, to learning about possible STEM careers at NASA, to applying concepts of cybersecurity safety and protection to the technology they use every day, the new badges encourage the girls to explore their interests.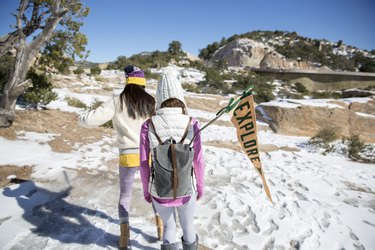 "Girl Scouts has ignited the power and potential of girls for over a century, and we are committed to ensuring that today's girls are the future of American leadership," said Girl Scouts of the USA CEO Sylvia Acevedo. "Girl Scouts is where girls can explore new subjects, discover their passions, learn to take smart risks, and become their best, most confident selves—whether they want to become a NASA astronaut, an entrepreneur, a rock climber, a coder, or a cybersecurity agent."