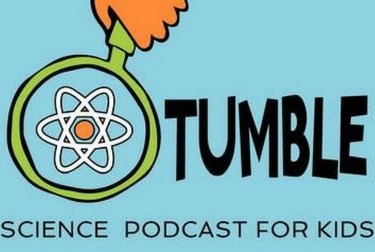 So many really great podcasts for kids exist, and Tumble is one of them.
Tumble is a science podcast designed for kids and parents who love learning about science and how our world works. Hosted by Lindsay and Marshall, a science journalist and a teacher, each episode explores stories of science and discovery while hearing from actual scientists.
Most episodes are around 10 to 20 minutes in length and packed full of cool facts even grown ups find interesting. Like, what would happen to our planet if volcanoes didn't exist, the science of poop, breakthrough universe discoveries, and how to help the Great Pacific Garbage Patch.
The hosts touch on pretty complicated subjects, but do a fantastic job of explaining them in simpler terms—but not too simple. They embrace how difficult certain subjects are to grasp, and they beautifully embrace that complexity.
Learn more about Tumble here and start listening!