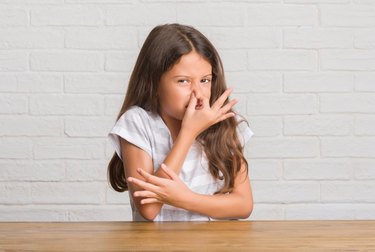 Alexa can fart, and she doesn't hold back. When you ask Alexa to fart, the Big Fart skill is automatically enabled, giving you access to an alarmingly large library of fart sounds—42 to be exact. Not that you need any more flatulence in your home, but at least hers don't stink.
There are wet farts, silent farts, long farts, quick and squelchy farts, and muffled farts. So. Many. Farts. Alexa is literally a farting machine. Tell your kids about the farting trick at your own risk.
If you get tired of asking Alexa to fart using your voice, you can use the Alexa app to press a big fart button to have her toot. And if you want to set a timer for the farts to play a prank on someone (highly recommended), you can say "Alexa set a fart time for 60 seconds," or however long you choose.
Here's the full list of fart sounds
You can also play fart music, like reggae farts, jazz farts, and rock farts—should that be a thing you're into.
An extreme farts extension pack can be purchased for $1.60 for Prime members and around $2 for non Prime members. Those farts include, Happy Birthday, fart fun, dinosaur, unicorn, donkey, wet and sassy fart, pants ripper, and a plethora of others.