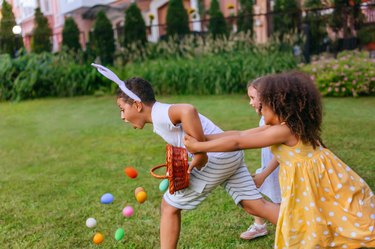 There's no question that kids love Easter for the Easter baskets and Easter egg hunts. Sure, you can make the day about religion, spending quality time with family, ham, or whatever your traditions might be, but the real MVP is the Easter egg hunt.
With Easter coming up on Sunday, April 9, it's about that time to start preparing for your family's epic Easter egg hunt. That means, you can either buy a whole bunch of empty plastic eggs and fill them yourself with candy, toys, coins, and whatever other tchotchkes you can think of, or you can buy prefilled Easter eggs and call it a day.
If the latter sounds more appealing, scroll on for my list of some egg-cellent prefilled egg options.
Disney Plastic Egg Hunt, 14-Piece
Any kids who love Disney will be egg-cited to find these eggs laying around the yard. The bag contains 14 plastic eggs full of fruity candy that feature favorite Disney characters.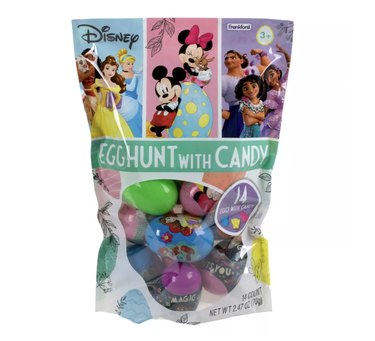 Marvelousmitch LEGO Figurine Eggs
Each of these plastic eggs has a different LEGO figurine inside from popular kids' movies. Choose from 3, 5, 8 or 11 eggs.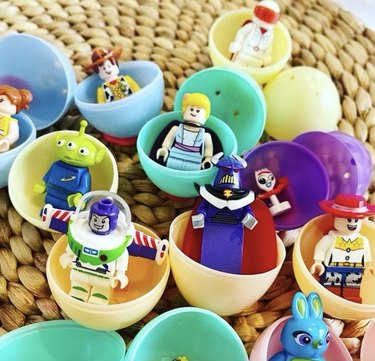 RhodasRandoms Prefilled Crayon Easter Eggs
If you aren't into the idea of loading your kids up with candy, check out these Easter eggs filled with crayons. Shaped like eggs and bunnies, the eggs are the perfect addition to any Easter egg hunt.
Giraffe Manufacturing Prefilled Easter Eggs with Toys, 100-Piece
Ideal for a large Easter egg hunt, this pack of Easter eggs come prefilled with various toys, including unicorn keychains, slap bracelets, light up rings, and erasers.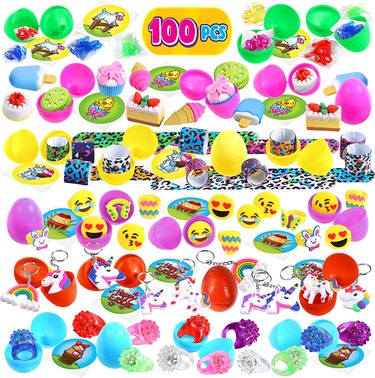 Smarties Critter Search Easter Egg Hunt, 12-Piece
These adorable plastic eggs are shaped like critters, switching things up from the classic Easter eggs. The critters are filled with Smarties.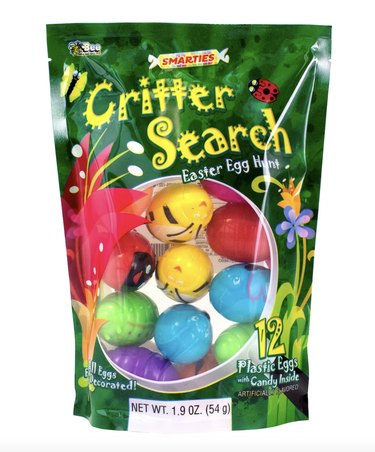 Rainbocorns Zuru Itzy Glitzy Surprise, 8-Piece
There are eight mini magical Rainbocorns in this pack of eggs. Each figurine is loaded with glitter, sparkles, and colors and include color changing accessories inside.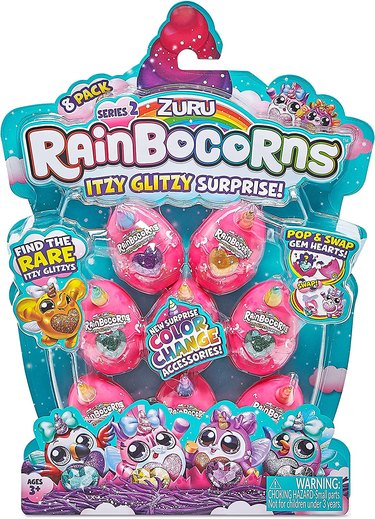 Build-A-Bear Workshop Golden Egg
The ultimate egg to find is always the golden egg. Make your kids' Easter egg hunt even more special this year with Build-A-Bear's Golden Egg. Inside is one surprise mini plush that'll your kids are sure to love.