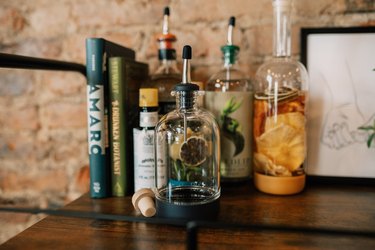 Father's Day is coming up on June 18, so it's about that time to figure out what you're going to buy the dad in your life. Gone are the days when the best option for a gift for Dad was either a neck tie, a pair of novelty socks, or a "World's Greatest Dad" coffee mug. If you're going to spend the money, you might as well buy him something he'll actually use and enjoy, and even better if it's something he wouldn't think to buy for himself.
So, whether you're shopping for your dad, husband, relative or a friend, check out our list of some cool, unique, and thoughtful gifts to get him.
Perfect for the dad who enjoys being the bartender for friends and family, Crew's Infusion Kit comes with everything he'd need to create an infusing experience, including a crew bottle, chubby bottle, infusion mix, pour spouts, and pour spot covers. There are four infusion flavors to choose from and 10 bottle accent colors.
When it comes to wallets, it doesn't get much better than Andar's slim, minimalistic leather wallet. The bifold can hold up to 10 cards, reducing the bulk from gigantic dad wallets. You know the ones.
If you want to give him the gift of luxury comfort, the waffle blanket from Cozy Earth will do the trick. It comes in throw, oversized throw, queen, or king sizes, and it adds warmth, comfort, and casual yet sophisticated style.
The Fritaire Air Fryer will make cooking for the family way more convenient. Not only does it have a chic design, the fryer is engineered to achieve perfectly crispy results every time, and a self-cleaning glass bowl makes the clean up process quick and easy. Included are three cooking accessories: the rotisserie, the french tumbler, and the air. The device is teflon-free, plastic-free, phthalate-free, and BPA-free.
Carbon8 is a carbonator that makes bubble water from the comfort of home. Sure, La Croix is great, but now you can spend less money and produce less waste with Carbon8. Using a touchscreen design and the press of a button, sparkling water will immediately stream into a cup. The device self-sanitizes and has a removable water tank that can be refilled and placed in the refrigerator if you want your beverages cold.
The Airthings View Plus is the perfect gift any dad who wants to monitor the indoor air quality in their home. The device detects for seven air quality factors, including radon, carbon dioxide, and VOCs. Once setup, the Airthings app can check live readings, analyze trends using sophisticated graphs, configure notifications, and get air quality tips.
For the creative guy who enjoys a mix of technology and creating art, Wacom's Intuos Graphics Drawing Tablet is a unique and thoughtful way to his heart. It's a great way to digitally draw or paint with the included pen, as well as expertly edit photos. This one is compatible with Android and Windows, but it's also available for iOS.