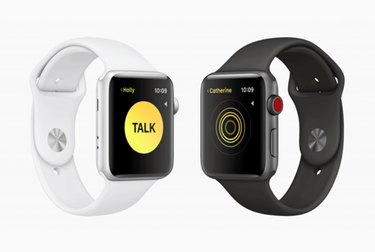 If you're a fan of the Walkie Talkie feature on the Apple Watch, you may have noticed that the app has been disabled for the past couple of weeks. Apple stopped usage of the app due to a bug that made it vulnerable to eavesdropping on another person's iPhone calls without consent.
The latest watchOS update was released on Monday, and according to Apple, it "provides important security updates including a fix for the Walkie-Talkie app."
The Walkie Talkie app lets two users use their watches as if they are Walkie Talkies. They can send quick push-to-talk voice messages back and forth—just like a regular Walkie Talkie, but more Inspector Gadget-like.
Good to know that it's officially back and safe to use.