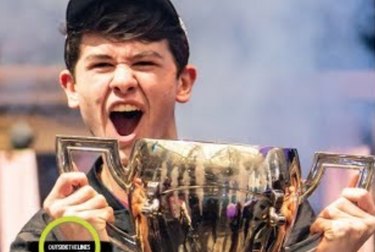 Hate to break it to you, but your kids have a valid reason to want to play video games all day long. A teenager from Pottsgrove, Pennsylvania won $3 million over the weekend playing Fortnite.
Sixteen-year-old Kyle Giersdorf scored the most points at the Fortnite World Cup, which was held at Arthur Ashe Stadium in New York over the weekend.
The ridiculously talented gamer, who goes by the name "Bugha" while playing, competed against 40 million players before progressing to the finals, which was then narrowed down to 100 players from 30 countries.
Giersdorf is the first-ever solo world champion, which landed him the grand prize. The second prize winner was 24-year-old Harrison Chang from the U.S. He won $1.8 million. The duo competition was won by 17-year-old David Wang of Austria and 16-year-old Emil Pedersen of Norway. They'll split the $3 million prize.
Not bad for a day's work (and millions of hours of practice leading up to the championship).