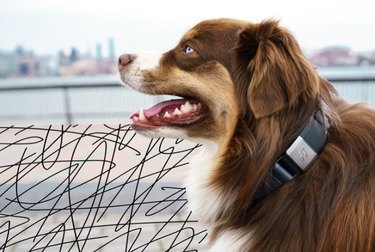 The plan is to know where your dog is at all times. Unfortunately, that isn't always how it works. Dogs have a tendency to wander away when given the opportunity, and even though they're probably having the time of their lives seeing and smelling all the new things, you're left feeling frantic and desperate to find them.
The Fi Collar for dogs is a smart collar that lets you track your dog using GPS so you always know her location.
Here's how it works
If your dog ventures outside of his predetermined safe zone, a notification is sent letting you know right away. Lost Dog Mode turns on live location tracking, which sends you notifications about your dog's location every minute. It also activates a red pulsing LED light on the collar to make it easier to spot your dog at night.
Someone from the 24/7 lost dog customer support will also stay on the phone with you, providing updated location results every minute until you find your dog.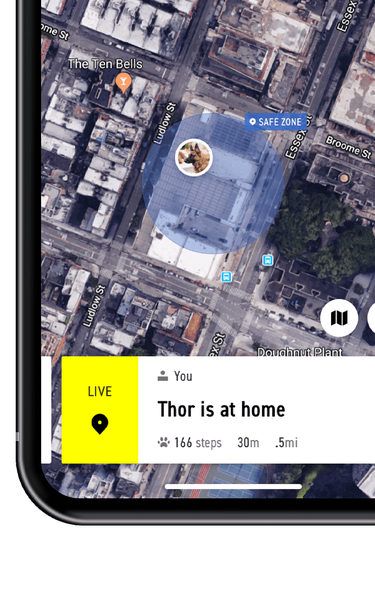 The collar keeps track of your dog's daily, weekly, and monthly step goals, and lets you see how active they are. If you have a dog walker, you can also keep track of their walks and how long and how far they go.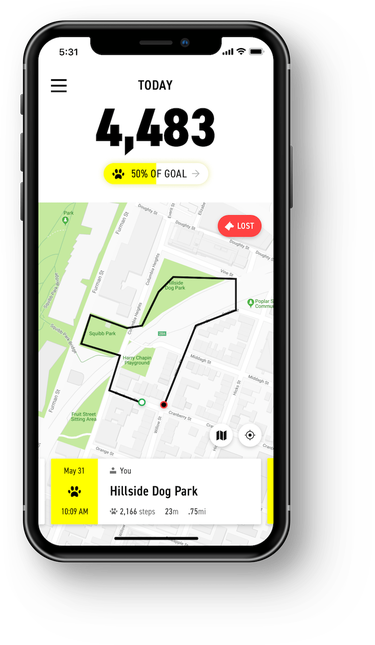 The collar is waterproof, and the battery lasts for an average of three months between charges. It comes in size small, medium, large, and extra large. Buy yours here for $149.