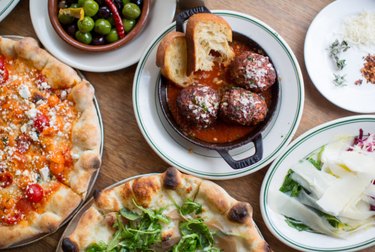 A few months ago, Postmates launched a new delivery option that lets you avoid paying the delivery fees. If you haven't heard about it (and if you like saving money), here's the scoop.
Postmates Party is a group delivery option that works kind of like Uber Carpool. The app shows you a list of popular restaurants that people nearby are ordering from, giving you the opportunity to choose a spot you want to order from. You'll get your food delivered as part of a batch.
Your order will still arrive individually as normal, but in exchange for the dropped delivery fee and guaranteed no blitz pricing, it might just take a little longer to arrive since the driver will be making several stops.
To activate Postmates Party, open the Postmates app and tap on the Party tab. You'll be able to browse through a list of restaurants trending in your area and the chance to order before time runs out.
If the delivery fee is what's keeping you from ordering out, Postmates Party might be the way to go.