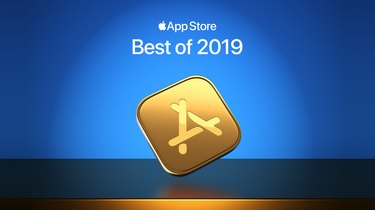 Apple released its annual lists of the top downloaded apps and games of 2019, and literally not one of the top 10 free iPhone apps is surprising.
For the second year in a row, YouTube earned the number one spot, with Instagram and Snapchat following close behind. TikTok, however, jumped from 16th place in 2018 to fourth place this year, largely thanks to your kids.
Here are the full lists, including free and paid apps, as well as top games for iPhone iPad:
Top free iPhone apps
YouTube
Instagram
Snapchat
TikTok
Messenger
Gmail
Netflix
Facebook
Google Maps
Amazon
Top paid iPhone apps
Facetune
HotSchedules
Dark Sky Weather
The Wonder Weeks
AutoSleep Tracker for Watch
TouchRetouch
Afterlight - Photo Editor
Procreate Pocket
Sky Guide
Toca Hair Salon 3
Top Free iPad Apps
YouTube: Watch, Listen, Stream
Netflix
Amazon Prime Video
Google Chrome
Hulu: Watch TV Shows & Movies
Messenger
Gmail - Email by Google
Facebook
TikTok - Make Your Day
Calculator
Top Paid iPad Apps
Procreate
Notability
GoodNotes 5
Duet Display
Toca Hair Salon 3
Toca Life: Neighborhood
XtraMath
PDF Expert 7: PDF Editor
LumaFusion
Affinity Designer
Top Free iPhone Games
Mario Kart Tour
Color Bump 3D
aquapark.io
Call of Duty: Mobile
BitLife - Life Simulator
Polysphere - art of puzzle
Wordscapes
Fortnite
Roller Splat!
AMAZE!!
Top Paid iPhone Games
Minecraft
Heads Up!
Plague Inc.
Bloons TD 6
Geometry Dash
Rebel Inc.
The Game of Life
Stardew Valley
Bloons TD 5
Grand Theft Auto: San Andreas
Top Free iPad Games
Roblox
aquapark.io
Paper.io 2
Color Bump 3D
Magic Tiles 3: Piano Game
Fortnite
Polysphere - art of puzzle
Wordscapes
Tiles Hop - EDM Rush
Helix Jump
Top Paid iPad Games
Minecraft
Geometry Dash
Bloons TD 6
Plague Inc.
Amazing Frog?
Stardew Valley
The Game of Life
Heads Up!
Terraria
Bendy and the Ink Machine