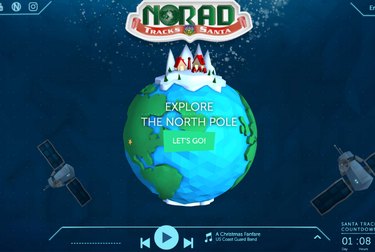 If your kids believe in Santa and want to track his whereabouts (or if your kids are on the fence about his realness and need some reassurance), NORAD (North American Aerospace Defense Command) offers a fun way to keep an eye on his location this Christmas eve.
You can watch the days countdown (at this point, hours and minutes) to the start of Santa's Yuletide journey around the world.
Along with a Santa countdown, you can also play games; learn about Santa, his magic sleigh, and holiday traditions; watch movies about Santa and NORAD; and listen to Christmas music played by U.S. military bands.