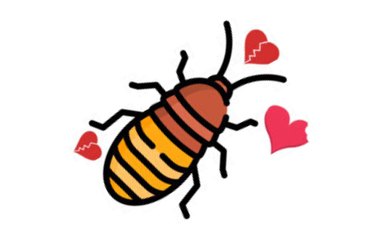 The El Paso Zoo is giving you the chance to name a cockroach after your ex and have it fed to a zoo animal. You know, just a nice little cathartic gift to give yourself.
After its viral success last year, the zoo is offering its Quit Bugging Me promotion again for anyone who's feeling a little spiteful this Valentine's Day. From February 14th through 16th, the cockroaches will be fed to animals at the zoo, including meerkats, primates, birds, and small mammals.
Submitting a name is free using the zoo's website, they're just asking for donations, which you can give here once the promotion is live on the 14th. All names submitted will be displayed anonymously, and only the first names will be shown. So, no one but you (and all the friends you tell) will know your ex is someone's lunch.
If it all seems too mean for the cockroaches, the El Paso zoo explained on its website that "Zoo animals are regularly given enrichment to keep them stimulated both mentally and physically. Madagascar hissing cockroaches are ethically frozen and given to insectivores as determined by our zoo veterinarian staff. Insects are a normal part of these animals' diets, in captivity or the wild. While in our care, we try to replicate this as much as possible."
Submit your ex's name here starting on Valentine's Day.