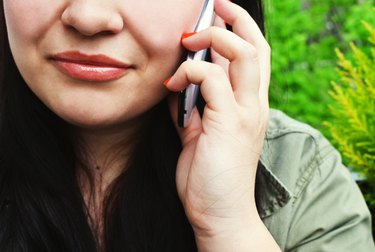 Uber is testing a feature that lets users call an actual phone number to book a ride. So, now when you say you're going to "call an Uber," you can literally call an Uber.
For now, the number is being tested in Arizona, and the number to call is 1-833-USE-UBER (1-833-873-8237) to book an UberX, Comfort, Black, SUV, and Assist or WAV ride for those who use a wheelchair or who need assistance.
The purpose of the feature is to help people who don't have access to the Uber app—or for those who don't know how to use it.
A live team member will answer the call and provide a price using the same pricing algorithm used by the app. An SMS or text-based mobile phone will be needed to receive messages about the ride, including the ETA, driver's name, and license plate number. Once the ride is complete, the receipt from the trip will be sent via text message as well.
The line isn't meant for customer service requests or lost and found situations by the general public. It's designed for people who prefer "conversational support" for booking a ride—specifically elderly people.
Everything is the same as the traditional app experience except for the tipping. If you want to leave a tip for the driver, you'll need to bring cash.
The feature is currently being tested in Arizona, and if all goes well, it'll be rolled out in other cities throughout the U.S.