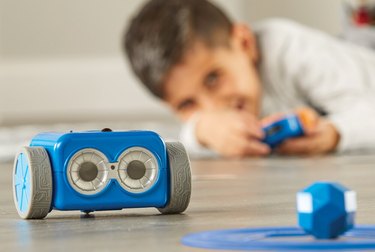 There's a new robot in town, and it's pretty adorable. Botley 2.0 is a coding robot that's jam-packed with screen-free coding activities.
The successor to Botley the Coding Robot, Botley 2.0 has more moves, more games, and more hidden characters to discover. It teaches hands-on coding and critical thinking skills without the need for a tablet or phone.
Kids can teach the robot to move in six directions, get through obstacle courses with sequences of up to 150 coding steps, play music, and put on a light show in the dark.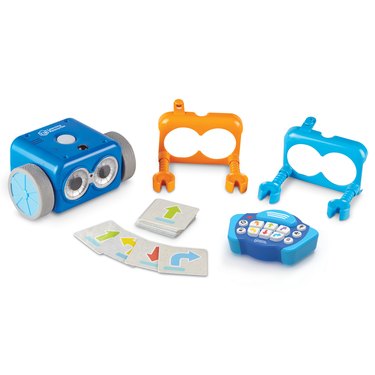 It can be transformed into a train, police car, ghost, and more. Plus, the robot encourages kids to complete STEM challenges.
Botley 2.0 is available on Amazon for $65.