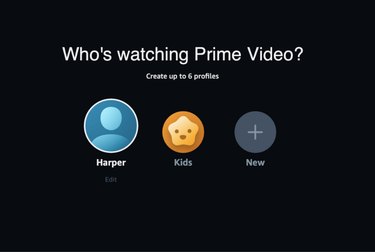 Amazon Prime Video is introducing user profiles for those who share Prime accounts, so now you can finally have some separation between what you want to watch and what everyone else wants to watch.
Each account allows up to six user profiles—one being the default primary profile. You can choose to setup regular profiles or kids profiles. Kids profiles only include content aimed at kids 12 years old and younger, including search results and suggestions. Kids also won't be able to make purchases from their profiles, which is a beautiful thing.
The separate profiles will be tailored to each user's interests, including specific recommendations, progress on seasons being watched, and a watchlist based on profile activity—just like it's done on other streaming platforms like Netflix and Hulu.
Once you've set up Amazon's wallet sharing tool through the Household settings, individual users within the same account can pay for their portion separately—which is great for roommates or friends sharing an account. Prime Video will also automatically create profiles for each user. If you aren't interested in having separate profiles, the feature can be can disabled from the Manage your Profiles page. Just be aware that once you disable the feature, there's no undoing it.
User profiles are rolling out in phases, so it may take a few days before you see them on your account.