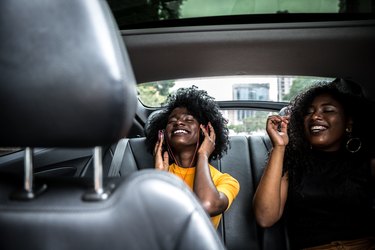 SiriusXM Satellite Radio is by far one of the most popular radio platforms in existence. SiriusXM features content across a large number of channels and can accommodate the majority of interests and genres. As is typical with many premium-level services such as SiriusXM, listeners are required to purchase one of several available subscription packages. Depending on the subscription package users select, they can not only use SiriusXM in their car or in other vehicles but also access the full spectrum of programming found in the online platform on their mobile devices and other equipment.
While some users may find that SiriusXM radio more than meets their needs with respect to a radio service, others may decide that this particular service is not a perfect match for them. When this is the case, canceling a SiriusXM subscription can be accomplished relatively easily.
Basics of SiriusXM Subscriptions
New SiriusXM Satellite Radio users select from one of five subscription models. These plans are labeled Essential, Select, Mostly Music, Premier and All Access. The primary differences between these plans lie in the types of devices that can access streaming content and the specific content that is available. As could be expected, the price for subscriptions continues to increase as more features and services are added to the plan in question.
If a subscriber selects a plan that offers in-car services, they are required to provide their VIN number or Radio ID for Sirius to provide the most accurate plan information possible. No matter which plan an individual subscriber chooses to explore, they are provided with all relevant information concerning the plan before having to provide any form of payment.
Sirius XM Online Billing
Each of the subscription plans offered by SiriusXM Satellite Radio is quoted in a monthly subscription price. For example, the Select plan is currently billed at $15.99 per month, while the premium All Access subscription plan costs $20.99 monthly. When subscribers commit to a plan, they are authorizing SiriusXM to create automatic monthly billing for the selected subscription. This is an important detail to discuss, as some users may be caught unaware when their payment card is automatically billed monthly for SiriusXM service.
How to Cancel Sirius Subscriptions
When you are ready to cancel your subscription, you are required to contact the sales team at Sirius directly. According to the current online platform, subscriptions cannot be canceled solely through your online account. SiriusXM asks users to call 1 866-635-2349 to begin the cancellation process. Specific terms may apply to users during the cancellation process. SiriusXM recommends that all subscribers review the Customer Agreement before initiating their subscription to ensure that they have all the information they need to make an informed decision about their purchase.
Given the fact that prices for Sirius services and details regarding subscription policies can change at any time, it is critical that subscribers heed the advice provided by the company and carefully review all existing policy documentation. In the event of a dispute with the company, this document is considered the final authority with respect to terms and rules relating to subscriptions. More information about individual subscriptions plans can be found using the company's online portal.