There are countless reasons you may need to write or doodle on your iPhone photos. Perhaps you need to sign something, maybe you need to fill out a form, or maybe you need to point out exactly where your child drew on the wall. Either way, it's an easy thing to do once you know how.
Apple's Markup feature allows you to edit screenshots and photos, select different opacity and font thickness, as well as add a signature to a PDF document.
Here's how to markup your iPhone photos
Go to Photos and select the photo you want.
Tap Edit, tap the three dots in the upper right corner, then tap Markup. Tap the plus button to add text, shapes, a magnifier, your signature, and more.
Tap Done, then tap Done again, and your photo will automatically be saved in Photos.
Here's a photo I found on my phone, presumably taken by my 3-year-old, that I added some love to: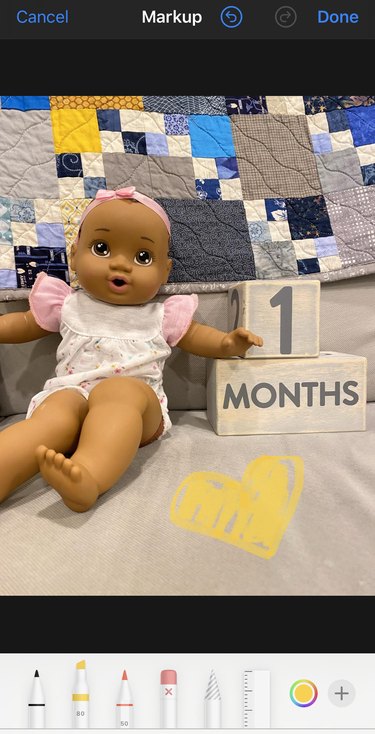 You can use the pen, pencil, or highlighter to draw, and you can also change the color, opacity, and thickness. An eraser button lets you rub your finger across the area you want to erase, or you can use the undo button. If you accidentally undo something, shake your phone and it'll redo.