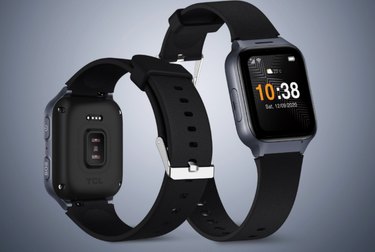 A newly announced smart watch from consumer electronics brand TCL can help save lives of senior citizens—especially those who live alone.
The MOVETIME Family Watch MT43A is a smart watch designed to help seniors maintain their independence. It's a 4G connected water resistant watch that provides hands-free two-way calling, automatic fall detection, heart rate monitoring, and medication reminders.
If the person wearing the watch falls, automatic fall detection sends an alert to the assigned emergency contacts with the person's exact location. The alert can be dismissed if necessary. The watch also has an embedded heart rate monitor and sensor, keeping tabs on any irregular heart activity.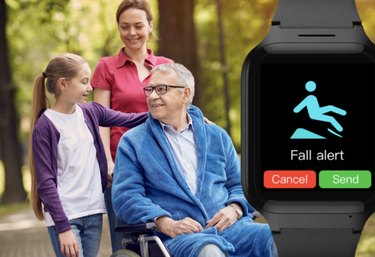 Seniors can make calls from the watch using their voice, and they can also send voice and text messages, photos, and emojis. The watch also has daily activity tracking, sleep monitoring, and medication and activity reminders. The 41 x 48.5mm AMOLED touch display has larger icons and graphics, as well as a larger watch face.
The MOVETIME Family Watch was supposed to be available in the U.S. and Europe in the fall for $270, but the launch date seems to have been pushed back. Stay tuned.