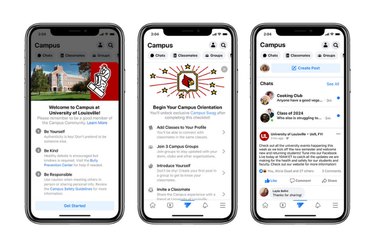 Facebook is taking things back to where they started—on college campuses.
The social media platform just launched Campus, a section within the main Facebook app designed specifically for college students. The college-only feature allows students to interact only with other students at their school—which is exactly how Facebook started back in 2004.
To gain access to Campus, students need to provide their .edu email address and their graduation year. Then they'll create a new profile within their main profile, but their main images will transfer over. They'll can choose to add or remove their hometown, classes, major, minor, and dorm. The purpose is to give students an easy way to find peers with shared interests. And for Facebook, it gives the company useful information for ad targeting.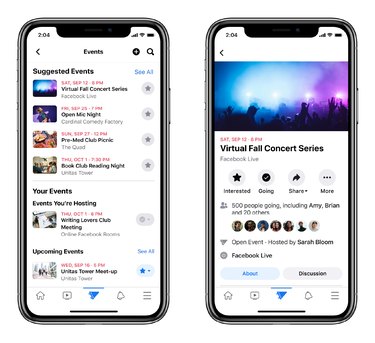 Once set up, students can scroll through a Campus-only News Feed, join Campus Chats and Groups, and check out events at their school. Just like the original Facebook, students will be able to search for their peers using the Campus directory.
Campus is available at the following U.S. colleges so far:
Benedict College; Brown University; California Institute of Technology; College of William & Mary; Duke University; Florida International University; Georgia Southern University; Georgia State University; Johns Hopkins University; Lane College; Lincoln University (Pennsylvania); Middlebury College; New Jersey Institute of Technology; Northwestern University; Rice University; Sarah Lawrence College; Scripps College; Smith College; Spelman College; Stephen F Austin State University; Tufts University; University at Albany – State University of New York; University of Hartford; University of Louisville; University of Pennsylvania; University of Wisconsin-Eau Claire; Vassar College; Virginia Tech; Wellesley College; and Wesleyan University.
Campus can be accessed within the Facebook app.