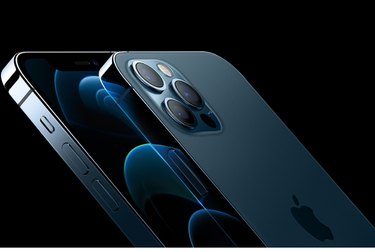 Apple is upgrading FaceTime, which is perfect timing for the current global pandemic, stay-at-home situation. FaceTime HD is coming to the iPhone 12, which means your video calls can be in 1080p while on WiFi or 5G networks.
In other words, your gorgeous face is going to be broadcast to your friends and family in high definition, so if that's something you're into, you're going to want to upgrade to the newest iPhone.
iPhone 12 mini ($699)
iPhone 12 ($799)
iPhone 12 Pro ($999)
iPhone 12 Pro Max ($1099)
If one of the iPhone 12 models isn't in your life plan right now, the only other way to experience FaceTime HD is to buy the new iMac, which happens to be great for family sharing.