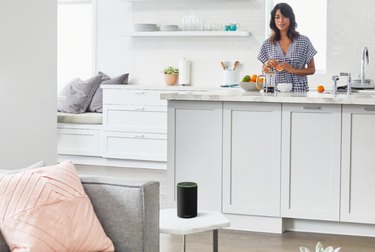 Amazon Alexa is good for a lot of things, but keeping gifts a secret is not her strong suit. If the yellow light on your Echo device blinks every time something you ordered from Amazon is on its way or has been delivered, your holiday surprises can easily be ruined.
All your sneaky kids or partner have to do is say "Alexa, where's my stuff?" Alexa will then rattle off all the things you ordered. Of course, plenty of those things will be boring stuff like dish soap and hangers, but there will be ample opportunity for her to say, "Your package of fluffy slippers is on the way" or "Your package of Nintendo Switch has been delivered.
To make sure Alexa doesn't ruin Christmas, Hanukkah, or whatever holiday or birthday you're celebrating, you'll need to disable notifications on your Echo devices in the Alexa app.
Here's how to disable notifications
Open the Alexa App.
Open More and select Settings.
Select Notifications.
Select a feature to view notification options.
Use the toggle to turn Notifications on or off.
Once the holidays are over, turn notifications back on to continue receiving delivery notifications if you want them.