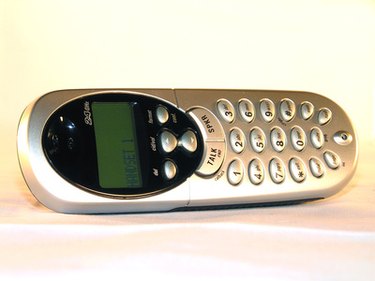 The Uniden cordless phone system offers you the option to turn the cordless phone ringer on and off. This is a handy feature. If you do not want to be disturbed, or If you have a meeting, or a group of friends over, you may not want to answer the phone. The easiest way to keep from being disturbed is to turn the ringer off.
Step 1
Examine the base of the Uniden cordless phone. Locate the "DND" button on the main base of the phone.
Step 2
Place the Uniden cordless phone in standby. This is automatic when you are talking on any of the Uniden cordless phone handsets.
Step 3
Press the "DND" button, and the Uniden cordless phone system will go into "Do not Disturb" mode. The ringer will be off on all the phones and the answering machine will automatically pick up any calls.
Step 4
Reactivate the ringer by pressing the "DND" button again. All the handsets will ring when someone calls you.