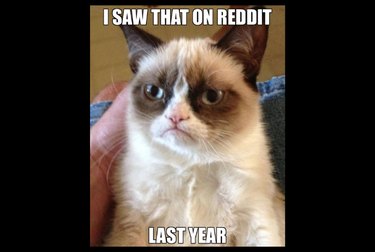 You're probably very aware that memes have taken over the internet. People post them all over social media, send them in emails, text them back and forth with friends, etc. Some memes are funny, some are inspirational, some provoke thought and action, and some are just confusing. But did you know that you can make your own memes? You can, and it's actually pretty simple.
Before you jump in and start meming your way through memeville, consider researching memes that have already gone viral on the Know Your Meme website. Once you have your original idea, collect or create any photos or videos you will need either from the internet or your own personal collection.
Choose the platform you want to use to create your meme. There are several good ones, including web-based Imgur Meme Generator and Meme Generator for iOS and Android. We'll show you how to use Meme Generator to keep things simple and free.
After you download and open the app, tap the plus sign in the top right corner. You'll be prompted to take a photo or choose from your library.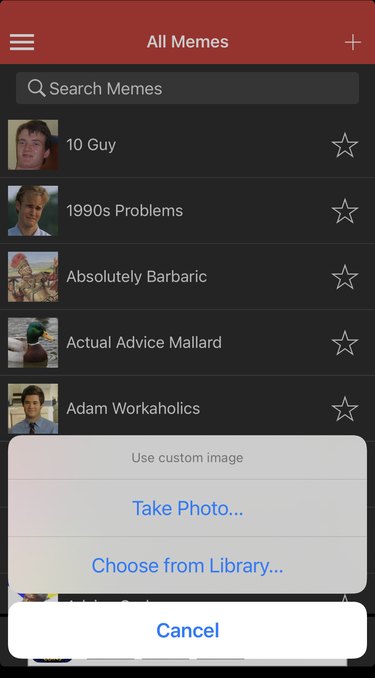 If you prefer, you can choose a photo that already exists within the app and add your own words, which is what we did for this tutorial. (We're very aware the joke is terrible.) If you need some inspiration, you can tap the Example button.
You'll then add text in the top line and the bottom line and tap save. Tap the share button if you'd like to share it with the world, which might be the most important part of creating a meme. Is a meme even a meme if it isn't shared on social media?