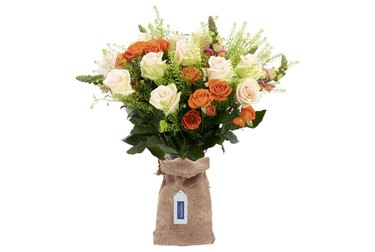 Sending flowers is a lovely and thoughtful gesture, but if you're going to buy them online, you usually have to order them a week or more in advance. The timing can be a challenge if you're sending them to a grieving family, to a friend who needs some immediate love, or for a birthday that you completely forgot about until right now.
If you're an Amazon Prime member, you can order flowers and have them delivered within two days—sometimes even quicker. So, if Valentine's Day slipped your mind, you can still pretend like you totally planned a flower delivery way in advance, even though you definitely did not. High five, Amazon.
You can get fresh flower bouquets and plants delivered from dozens of brands. To find them, you can do a general search for flowers, or you can search specifically by the type of flowers, rating, price, color, occasion, or by the company name.
Here are some of the bouquets offered by Amazon: