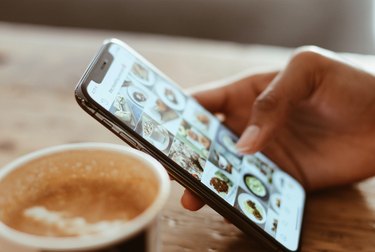 Taking 800 daily photos of your kids, dogs, dinner, whatever is probably too many photos. We get it though, you want to capture all the moments, and sometimes it takes a few hundred tries to get the right shot. But in order to clear up some space on your iPhone, you might want to consider a bulk delete.
A bulk delete is certainly a lot easier than tediously deleting photos individually. It'll save you time, energy, and your sanity, and you'll still be able to keep the photos you love.
How to delete photos in bulk
Open the Photos app.
Tap the Albums tab.
Select Recents.
Tap Select in the upper right corner.
To select several photos at once, gently swipe your finger across rows of photos. First swipe horizontally, then you'll be able to swipe vertically as well without scrolling. Selected photos will display a blue check mark.
To deselect photos, tap individual photos or swipe across an entire row to remove the blue check marks.
Tap the trash icon in the bottom right corner.
You'll be asked to confirm that you want to delete the selected photos from iCloud, Photo Stream, and any other albums that contain the photos you're deleting.

Tap delete.
Then do it all again when you've accumulated another 800 photos. So, tomorrow.