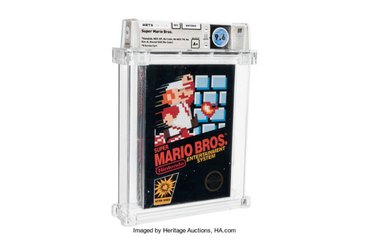 Well, here's a thing that's going to make you wish you handled your video games differently in the '80s. A sealed Super Mario Bros. cartridge just sold for $660,000 at auction. Yes, that's four zeros.
The game now holds the record for the highest price paid for a video game at auction — previously it was a copy of Super Mario Bros. 3 that sold for $156,000 in Nov. 2020. Heritage Auctions said the huge jump in price happened because the copy was the "finest copy known to have been professionally graded for auction," garnering a 9.6 A+ rating from Wata, the professional video game grading team.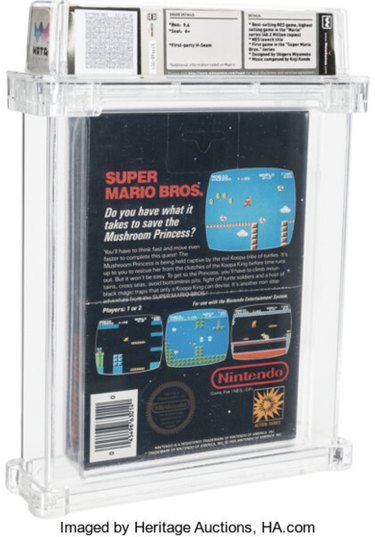 The story behind the cartridge is what'll make you go, "Damnit." The anonymous seller said the game was bough as a Christmas gift in 1985 and was placed in a desk drawer. It was forgotten about and wasn't touched again for another 35 years. It's basically what we all thought would happen to Beanie Babies, but definitely didn't.
Not only was the cartridge the highest quality Heritage Auctions had ever seen, but it was also the oldest, all of which brings up the price. If only you could have known what could have happened if you didn't open your NES video games back then — or at least if you bought an extra copy and left it in a drawer for three decades.