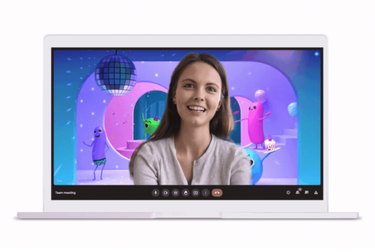 Google Meet is adding another Zoom-like feature. In a blog post, Google announced that users will soon have the ability to replace real backgrounds with pre-existing video backgrounds.
Google is offering three options: a classroom, party, and forest, with more on the way soon. The purpose of a background is to prevent you from having to worry about what's going on behind you in your home. Like, if your house is messy, if you're taking your call in the garage, or if your kids won't stop running around naked.
Users have been able to use their own custom background since October 2020, but this is the first time video backgrounds will be an option. For now, you won't be able to use your own background, only ones provided by Google. The new feature will roll out in the "coming weeks."