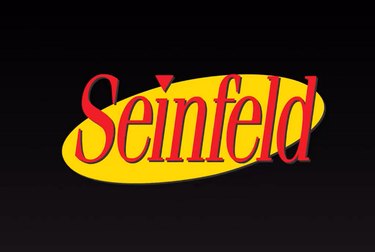 Netflix announced that every single episode of ​Seinfeld​ will be available to stream beginning Oct. 1. That's all the low talking, spongeworthy yada yada yadas you can handle. You'll have all 180 episodes right at your fingertips.
The show was available to stream on Hulu until it was removed earlier this summer, leaving fans without Jerry, Elaine, Kramer, and George to get them through their days. But they're back and better than ever. No, there isn't a reboot happening, but Netflix says it'll be streaming ​Seinfeld​ in 4K for the first time.
This news may not seem like a big deal considering there hasn't been a new episode of ​Seinfeld​ since 1998, so it's not like you've been missing new content. But for ​Seinfeld​'s cult following, it matters.
If you didn't give ​Seinfeld​ a chance in the '90s, maybe now's the time. One hundred and eighty episodes should only take you like three days to watch if you do literally nothing else. And then you'll finally understand all the ​Seinfeld​ catchphrases your friends still use. Better late than never.