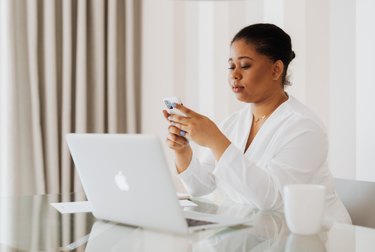 Wouldn't it be nice to live in a world without spam emails? Yeah, they aren't going away anytime soon, but Apple has a new feature called Hide My Email that can help weed them out.
Hide My Email is an iOS 15 feature that will generate a random, unique burner email to protect your main inbox from spam. You'll no longer have to give out your real email address to businesses you're transacting with that might sell your information to third-party agencies for marketing purposes.
The new privacy feature is part of iCloud Plus, a premium upgrade that ranges monthly from $1 to $10, but if you're already an iCloud subscriber, your account will automatically get the upgrade when you download iOS 15.
With Hide My Email, you can create and delete as many email addresses as you want. The burner emails will be forwarded to your real email address, so when you're done with them (like after you've purchased something or signed up for a newsletter to receive a coupon code), you can easily delete them.
How to Create an Email Address Using Hide My Email
Open Settings on your iPhone or iPad.
Tap your Apple ID name at the top of the Settings menu.
Select iCloud.
Tap Hide My Email.
Tap Create new address. If you don't like the one generated, you can tap Use Different Address to have receive up to three new options.
Select Continue and label your address to help you remember how you use it. You can choose which email to forward to.
Tap Next and then Done.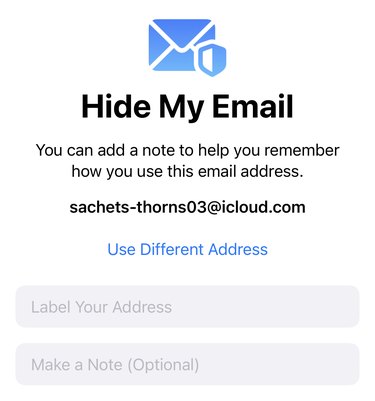 How to Deactivate an Address Using Hide My Email
Launch Settings on your iPhone or iPad.
Tap your ‌Apple ID‌ name at the top of the Settings menu.
Tap iCloud
Tap Hide My Email.
Select the email address you want to deactivate.
Tap Deactivate email address.
Tap Deactivate to confirm.
You can reactivate an inactive address, which can be found in the Inactive Addresses section at the bottom of your active addresses list.