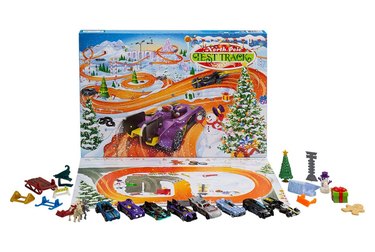 Advent calendars are always a fun way to count down the 24 days until Christmas. If you like to buy a new advent calendar every year for your kids (as opposed to a DIY version), all of the options can be a bit overwhelming. Of course, the calendar you buy depends on what your kids are currently into.
We put together a list of Amazon's best advent calendars for kids to narrow down your options and make the beginning of your holiday shopping a little easier. (Unless this is the end of your shopping, in which case, good for you.)
Below you'll find advent calendars featuring cars, dinosaurs, puzzles, fidgets, makeup, LEGOs, Play-Doh, unicorns, and more.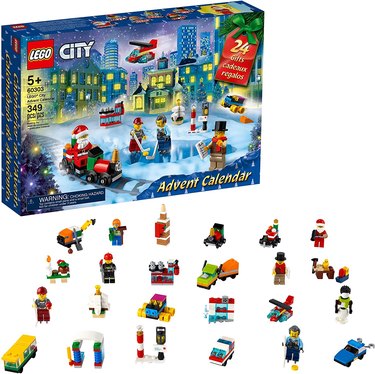 Your LEGO-loving kiddo is going to have the best time building this set. Each pocket has a small packet of pieces to put together, and by Christmas, an entire LEGO city will be built. (Your child has to do the actual building.)
This set includes eight 1:64 scale Hot Wheels cars along with other Christmasy accessories to decorate the included play mat.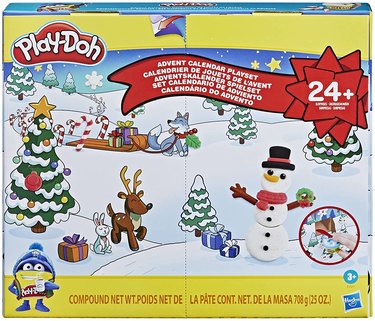 Any kid who loves Play-Doh will love opening a new mini tub of Play-Doh and accessory every day.
This advent calendar has 24 fun accessories, including hair accessories, jewelry, crafts, stickers, and more.
For any girl (or boy) who has an interest in makeup, this set comes with brushes, nail polish, lipstick, eye shadow, lip gloss, eye liner, body jewels, cosmetic bag, etc.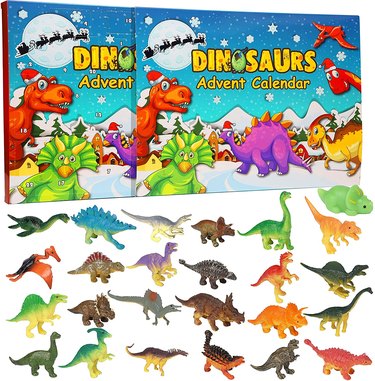 Your dinosaur-obsessed kid will have a new dinosaur to play with every day, and they're all different. On the 24th day, your kiddo will get not one but two dinos for the grand finale.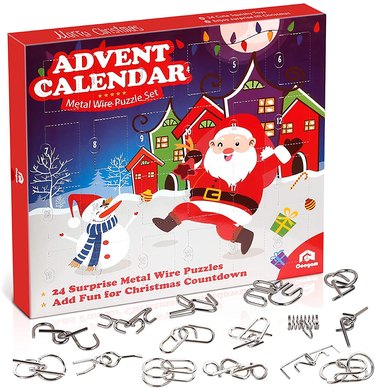 Here's a fun brain teaser advent calendar for the kids who can't get enough of puzzles. It comes with 24 metal wire puzzles.
This calendar has a whole bunch of random fidget surprises your kids will love playing with. The company says it's good for kids ages 3 and up, but there are definitely choking hazards inside, so that's something to consider. There are several variations of the calendar to choose from.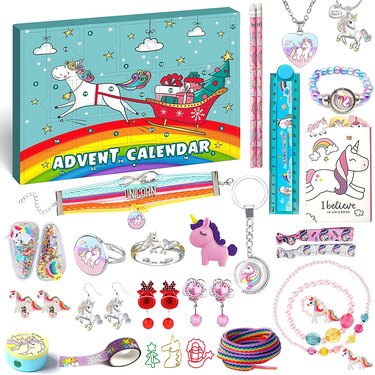 Here's a fun calendar for unicorn fans. It includes all things unicorns, like jewelry, hair accessories, toys, school supplies, and more.